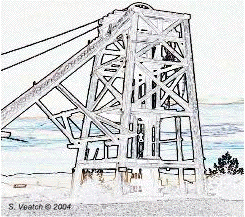 Taught by Steven W. Veatch and Rich Fretterd
This course offers an unmatched opportunity to understand the basic principles of geology and prospecting using Cripple Creek and the Pikes Peak region as a backdrop for discussion.

Experience an in-depth examination of the early geological surveys and expeditions to Colorado
Discover Colorado's mining heritage from local authors and historians
Explore modern mining methods
Discover the basics of rocks and minerals
Learn where minerals and gems can be found in Colorado
Discover the fundamentals of paleontology
Learn about the basics of geologic and topographic maps
Review field and collection techniques, filed photography, and how to build and document a rock and mineral collection

All participants will receive a database to record their rock, mineral, and fossil collections
Tour of the Cripple Creek and Victor Gold Mine and the Cripple Creek District Museum

This two-day class fills quickly! Call the Cripple Creek Parks and Recreation office today at (719) 689-3514 to reserve your spot in the class. The course runs from 9 a.m. to 4:00 p.m. on both Saturday and Sunday. The course fee is $99.00 and includes all fees, materials, and course completion certificate. Please call the J.P. McGill's/Midnight Rose Casino at (800) 635-5825 to reserve your room for Saturday night at the special rate of $49.95 + tax -- you MUST ask for the Cripple Creek School of Prospecting special rate. NOTE: The hotel fee, which is NOT included and must be paid separately, includes breakfast. All other meals are on your own.