waiver before working the creek. If you are going to bring a hi-banker or suction dredge!
You must have your permit with you!

Coffee & Cookies
The club will not buy coffee or cookies, from club dues. A donation box will be available, and when the cost of coffee exceeds the donations it will be discontinued! If you want to donate coffee or cookies, for those drinking it, it will be appreciated.
---
I will conduct a beginners class on gold prospecting at the next meeting. It will be limited to beginners only Hand-outs will be provided.
---
Since the first meeting I have been asked the following questions. Please understand that I am acting as president till we elect officers so the answers I give may not be the same as those of our elected president:
Are we affiliated with the GPAA? ... NO!
Are we affiliated with the Springs club? ... No
Will we have club equipment for member use? ... With time and money ... Yes
Would we consider a lode claim? ... No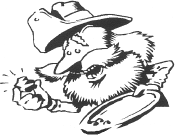 Can we get Clear Creek claims? ... Probably not. There is a real problem with the legality of most of the patented claims in Clear Creek. That is not to say we can't find a valid claim there.
Will we learn about metal detecting? ... For gold, Yes. There will be a metal detecting group formed that may have separate field trips to practice their skills.
Will all the field trips be on Clear Creek? ... No. We will visit Fairplay Beaches, the O'Neill property, the Arkansas River (Point Bar), North Tarryall Creek and more!
---
I attended the Park County Mining Association meeting recently and it's really obvious that the political climate towards mining is about as low as any time in history. It is really up to us to provide a voice to protect what we have left and work hard at re-establishing mining in the U.S. We have a really good dredge permit system here, compared to California, and we need to work at protecting it. For those of you who are dredging and hi-banking without permits, or are not following the Corps of Engineers rules, you are only hurting those that are following the rules.
---
We have dredge permits [forms] available at each meeting and will publish the rules and regulations in a coming edition of the newsletter.
---
If you have any gold related articles for sale or trade call me at home. We will list them in the January newsletter.
---
The library should be available in January, at the meeting. You can check-out, for a month, a number of books, magazines and video tapes on gold prospecting. If you have anything to donate to the library bring it to the December meeting.
If you have a suitable door prize, to
donate, please call Steve or bring by the shop.
---
I have enclosed membership cards for those people that did not get them at the first meeting. If you did not receive your card , in this newsletter ... or at the meeting, see me at the December meeting. Also please check the membership roster to see that your name, address and zip are correct. I have a number of applications that are not complete. If you do not get the newsletter this may be the reason.
---
CLUB CAPS

We have ordered club caps. With any luck they will be here by meeting time. The caps will provide member identity, on field trips, and more important they will provide extra money to apply to
our claims! Please support this cause ... buy a hat!!!!
---
Acting Officers;
PRESIDENT: Peter J Callinicos
VICE PRESIDENT:
Steve Cychosz
SECRETARY TREASURER:
Diana Cychosz
MEMBERSHIP CHAIRPERSON:
open